This article was originally published on AskMen.
Men's hairstyles continually evolve with new trends, and with each trend comes a slew of new hair products. Just like the shoes and clothes you wear, the way you style your hair says a lot about your sense of fashion and personality. But before you decide on your next hair-spiration, read on to find out what these hair products can do for you. These products each form distinct textures and styles for various hair types, which might be overwhelming if you don't know exactly what you need. That's why we're here to help you get your hair looking as good as you've always wanted with this simple guide to wax, clay, pomade, gel, and cream.
Wax
This versatile product can help you achieve great hairstyles, from relaxed bed-head to more controlled looks. Good for short to mid-length hair, wax can deliver long-holding style, without adding grease or looking shiny. As your day progresses, hair wax will allow you to reshape and restyle accordingly, without getting your hands sticky. As long as it is evenly distributed, wax can lend you an effortlessly roguish look.
How To Use: Shake the bottle. Dispense a small amount in one hand and apply to your hair with both hands. Style your hair to your liking and blow dry for maximum hold.
To Try:
Fekkai Coiff Nonchalant Wax
For easy, messy hair, this matte piecing and forming wax from Fekkai will do the trick.
Lock Stock & Barrel Classic Wax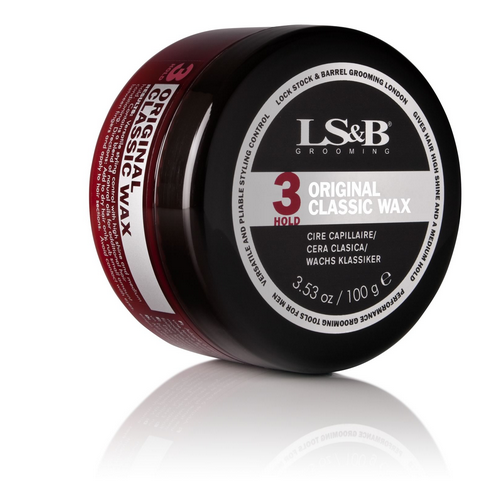 This strong-hold wax is a cut above, and a barber go-to, with its pliable texture and moderate shine.
Toni & Guy Spray Wax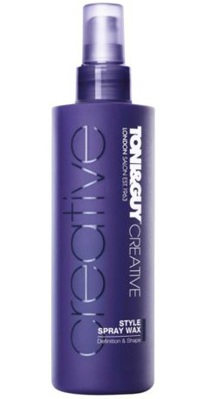 Unlike the previous two, this wax allows you to style without getting your hands sticky, and it's easy to use on both short and longer layers.
Putties and Clay
Wax's hardcore cousins, putties and clay, can be used in much the same way as any strong-holding matte product. These are great for accomplishing the messiest-looking hairdos with pretty much any hair type, and can even help add thickness to naturally thin manes. Clays and company will create defined strands and a pliable texture that won't give itself away with any shine.
How To Use: Like wax, use your fingers to texture and tousle the areas that you want to style. Clay isn't sticky, but it can leave a gummy residue on your fingers if you use too much.
To Try:
Baxter of California Clay Pomade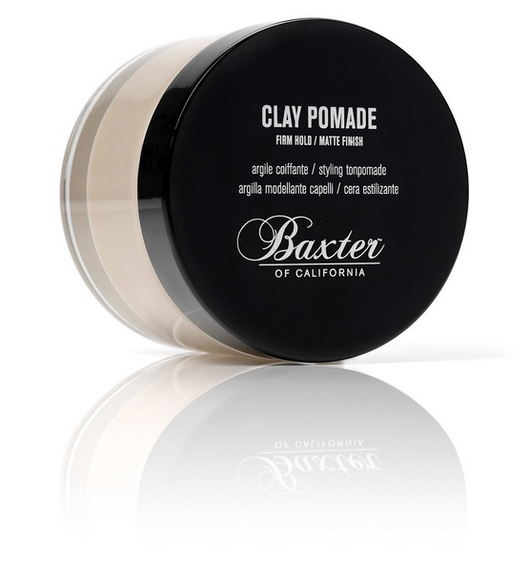 This award-winning (Men's Health Best Styling Product, and Reader's Digest Best Wax) lemon and sage-scented clay from Baxter of California is a great option for anyone needing control of their hair.
Lock Stock & Barrel Clay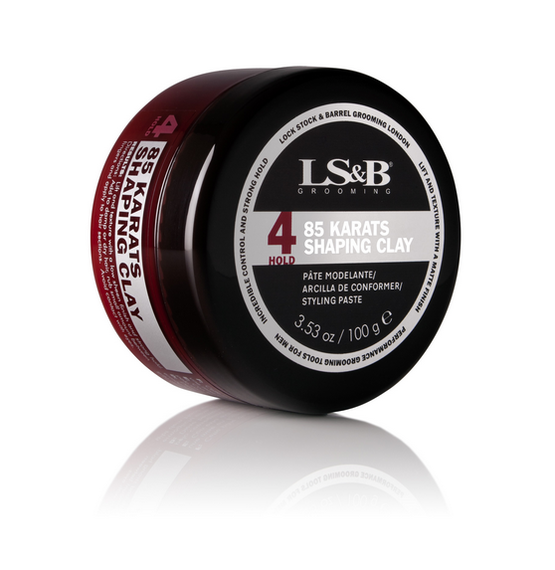 Clays are great for adding volume and texture to any style, and this one from Lock Stock & Barrel is a perfect example. It can be used on damp or dry hair.
Aveda Pure Performance Grooming Clay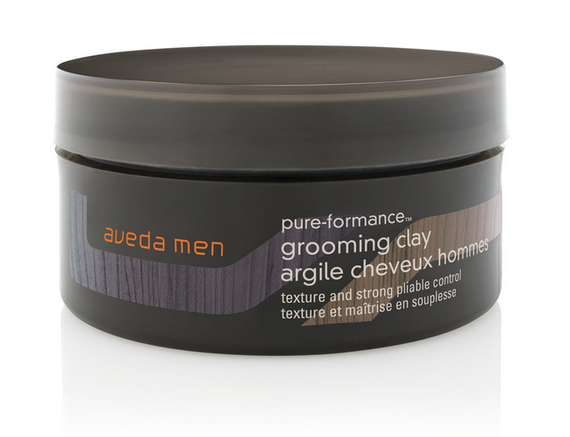 This Aveda product is a top contender with its strong-hold, matte finish and slight citrus and spearmint smell. It's made from organic essential oils, so it won't damage your hair after prolonged wear.
Pomade
A clever blend of wax and oil, a good pomade will help you achieve the classic look made popular by Leonardo DiCaprio (think The Great Gatsby) and Mad Men's Don Draper. Pomades are primarily used to bless hair with extra shine and softer texture, which makes them especially great for curly hair. When choosing a pomade, look for one that's water-based so it's easy to wash out.
How To Use: Using your fingers, spread a small amount of pomade to the areas that need a little extra shaping or texture. Be careful not to use too much to avoid your hair looking greasy.
To Try:
Murray's Original Pomade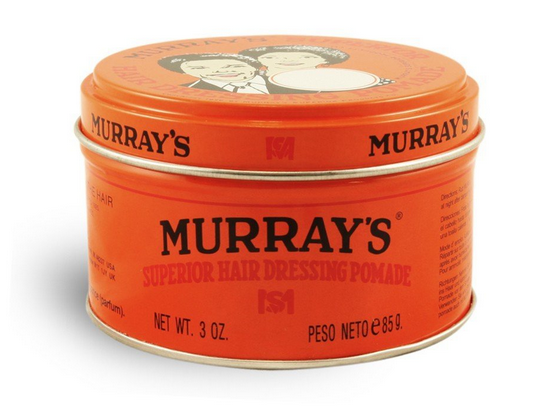 From a company who clearly cherishes brand value, Murray's Original Pomade is simple and modest, yet has earned itself a devout celebrity fan club (Justin Timberlake includes himself as a member).
Uppercut Deluxe Pomade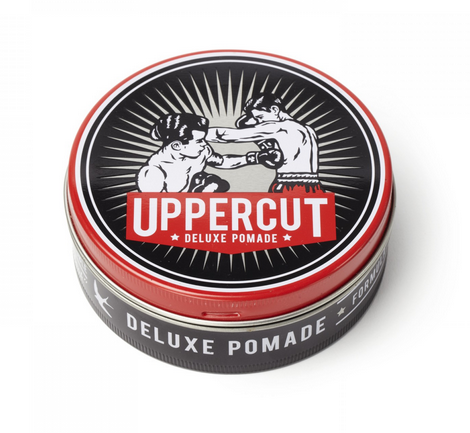 Perfectly water-soluble, this product is particularly popular among those who rock the slickback, or other more hardcore 'dos. Consider that a testament to its strong-hold ability and street cred.
Bumble and Bumble Semisumo Pomade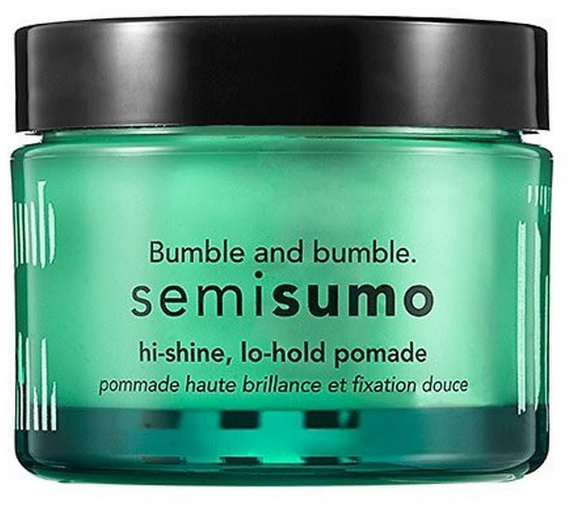 Made of only six ingredients (such as beeswax and coconut oil), this high-shine pomade is designed to soften hair and control frizz.
Cream
For the most natural look, a quality cream will simply add a touch of shine and lustre for a healthy-looking head of hair. Perfect for wavy, curly, and longer locks, cream is a great grooming product that can help eradicate frizziness when used on wet hair. Compared to stiff wax or heavy gel, creams offer a light texture, which can also help soften coarse hair. For inspiration, you can look to Brad Pitt in The Counselor or World War Z.
How To Use: Creams can be used as a main or finishing product. Start by distributing a small amount from your hands to your hair, and reapply as needed. For those with longer hair, you can concentrate on treating the ends to help diminish dead-end frizziness.
To Try:
Billy Jealousy Forming Cream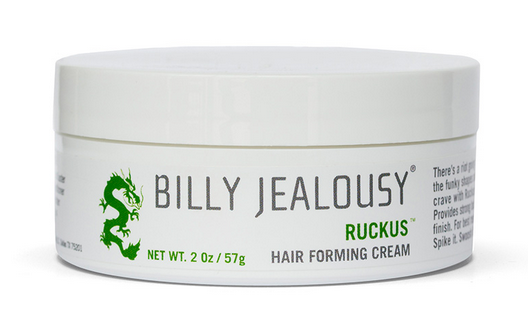 A great styling aid, this is a perfect hair product for creating all the shape and movement you've been craving. Its lavender and rosemary scent is an added plus.
Paul Mitchell Shaping Cream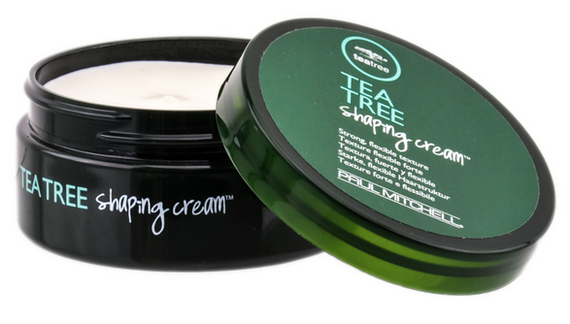 Designed to give your hair ample texture and definition, this tea tree cream dries matte so that your hair looks as natural as possible.
Malin+Goetz Sage Styling Cream
This product is intended for all-day use, without adding weight or grease. It is made from natural ingredients, like chamomile and verbena, so it smells and feels great.
Gel
Good for thick hair, gel's primary function is to keep hair in place. Hair gel can be used to attain some of the most old-school looks, like the ones sported by Elvis, or John Travolta in Grease. Slick and stiff, it can be applied to wet or dry hair for different effects. Gel tends to make hair shiny, which is probably what has earned its reputation as the modern day hair grease.
If you're happy with keeping the same look from dawn until dusk, gel will deliver exactly that. That said, you might want to consider a different option if you're prone to running your fingers through your hair. Once dried in position, gel can break from its shape, or flake, if meddled with.
How To Use: Start with a small coin-sized portion of gel in your hands. Apply to wet or dry hair, and style as usual. You can use a blow dryer for maximum hold or let it dry naturally (it will look shinier). As previously mentioned, refrain from retouching once the gel is dry to avoid flaking.
To Try:
Hanz de Fuko Gel Triq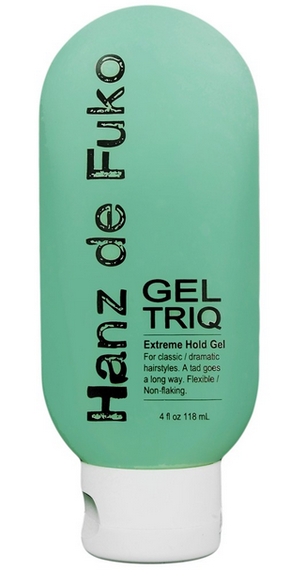 Your basic gel, this high-shine plant-infused product from Hanz de Fuko will hold a 'do for long periods of time without flaking.
Jack Black Body Building Hair Gel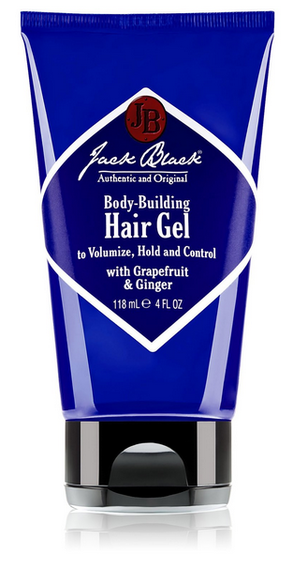 Lightweight and non-flake, Jack Black's Body Building Gel is formulated to add volume and luster to any kind of hair. Plus, it's unscented, for those who don't like strong odors or fragrances.
Mousse
Mousse really isn't our favorite kind of hair product, mainly because it's annoying to use (it's foamy in the hands and feels crunchy when it dries) and because you can accomplish similar, easier effects with other types of hair products. That said, there are a few good mousse options out there and it can be used fairly successfully on thin hair. Especially when used in combination with a blow dryer, mousse can lend extra volume.
How to use: Use when hair is damp, starting at the roots of your hair. Style as usual, and let dry naturally or with a blow dryer.
To try:
Aveda Phomollient™ Styling Foam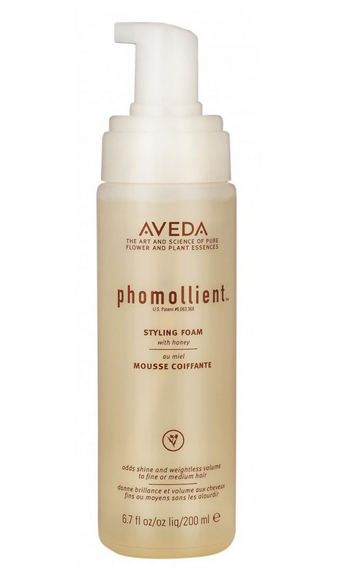 Not strictly speaking a mousse, Aveda's styling foam is a great product to use against thin, flat hair -- plus it's easy to apply. It's also made from natural ingredients so you don't have to worry about chemicals often found in other mousse alternatives (we suggest that you beware of anything that comes in an aerosol can).
Which Hair Product Is Right For You?
Hopefully, you'll find a product that best reflects your hair and style needs. Just remember: Whatever product you opt for, make sure it contains no alcohol, and try to find products with UV sunscreen protection and moisturizing characteristics to maintain healthy hair.
Check out AskMen's full original article on the best hair products for men. ]]>