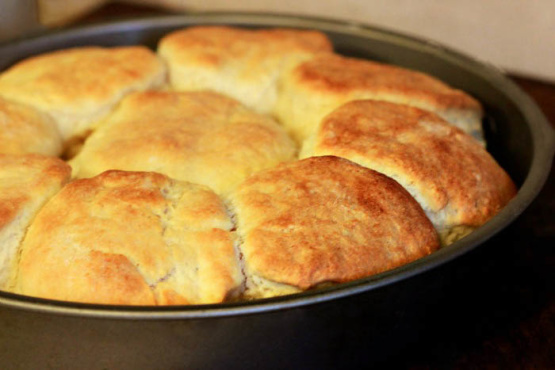 7-Up® Biscuits Recipes
PREP 10 mins
COOK 15 mins
READY IN 30 mins
Ingredients
Original recipe makes 8 biscuits
2 cups all-purpose biscuit baking mix
1 cup lemon-lime soda
1/2 cup sour cream
1/4 cup butter, melted
Directions
Preheat oven to 425 degrees F (220 degrees C). Grease a large baking sheet.
Whisk baking mix, lemon-lime soda, sour cream, and melted butter in a bowl until batter is smooth. Drop biscuits by large spoonful onto the prepared baking sheet.
Bake in the preheated oven until biscuits are golden brown, 12 to 15 minutes. Let biscuits rest for about 5 minutes before serving.