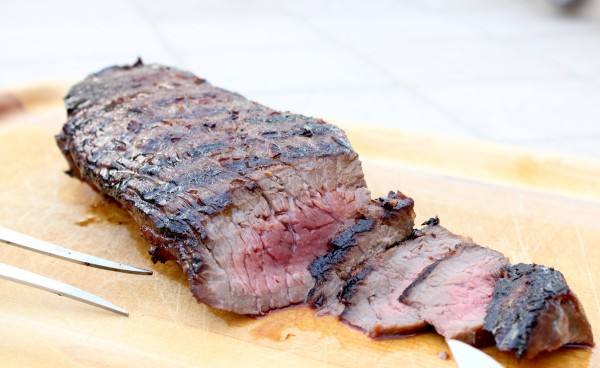 Best London Broil Ever! Recipes
PREP 5 mins
COOK 2 hrs
READY IN 2 hrs 5 mins
Ingredients
Original recipe makes 6 servings
1 (2 pound) top round London broil
1 (28 ounce) can stewed tomatoes
garlic salt to taste
Directions
Preheat the oven to 350 degrees F (175 degrees C).
Place the roast in a roasting pan, pour stewed tomatoes over it, and season with garlic salt.
Roast for 2 1/2 to 3 hours, until fork tender. Let stand for about 10 minutes at room temperature before carving and serving.