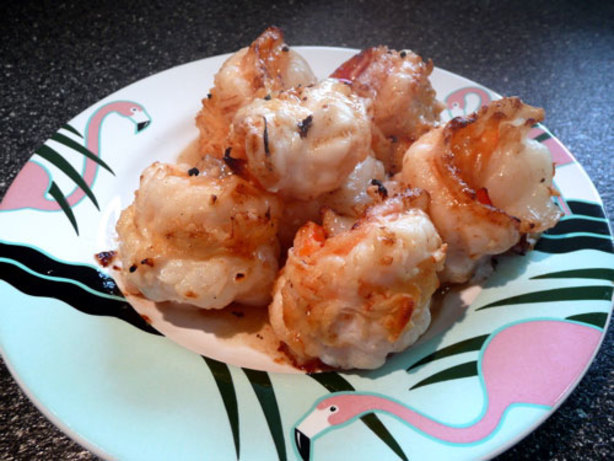 Broiled Lemon and Garlic Tiger Prawns Recipes
PREP 10 mins
COOK 5 mins
READY IN 15 mins
Ingredients
Original recipe makes 6 servings
1 1/2 pounds tiger prawns, peeled and deveined
1 cup butter
1 teaspoon minced garlic
1 1/2 tablespoons lemon juice
3 tablespoons grated Parmesan cheese
Directions
Preheat oven on broiler setting. With a sharp knife, remove tails from prawns, and butterfly them from the underside. Arrange prawns on broiler pan.
In a small saucepan, melt butter with garlic and lemon juice. Pour 1/4 cup butter mixture in a small bowl, and brush onto prawns. Sprinkle Parmesan cheese over shrimp.
Place broiler pan on top rack, and broil prawns for 4 to 5 minutes, or until done. Serve with remaining butter mixture for dipping.