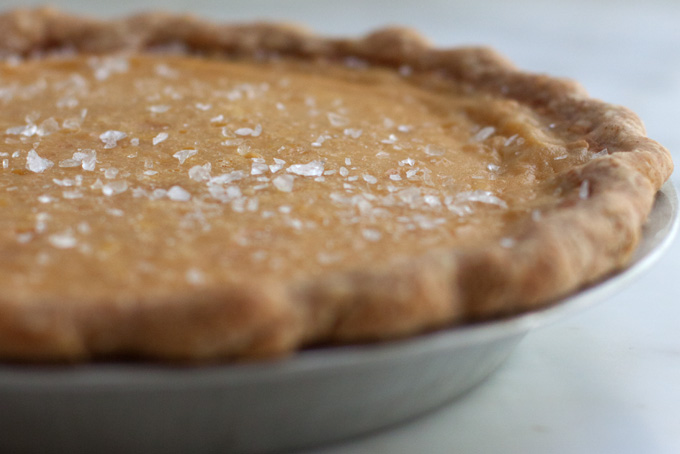 Buttermilk Pie IV Recipes
PREP 10 mins
COOK 1 hr
READY IN 1 hr 15 mins
Ingredients
Original recipe makes 1 - 9 inch deep dish pie
1/2 cup margarine, softened
2 cups white sugar
3 tablespoons all-purpose flour
1/4 teaspoon salt
3 eggs
1 cup buttermilk
1 teaspoon vanilla extract
1 (9 inch) deep dish pie crust
Directions
Preheat oven to 400 degrees F (200 degrees C.)
In a large bowl, cream margarine and sugar. Beat in flour and salt. Blend in the eggs. Stir in the buttermilk and vanilla. Pour into pie shell.
Bake in the preheated oven for 15 minutes, then reduce temperature to 325 degrees F (165 degrees C) and bake 45 minutes, or until filling is set.