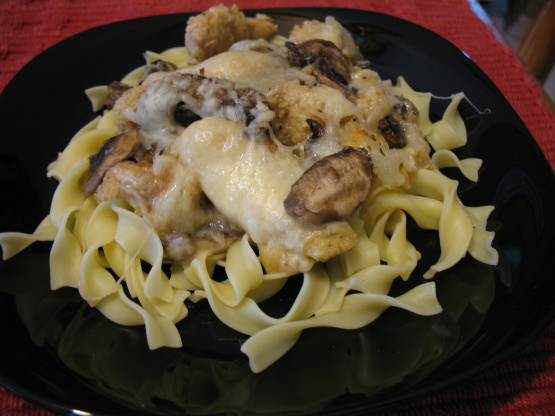 Chicken Angelo Recipes
Ingredients
Original recipe makes 4 servings
4 skinless, boneless chicken breasts
1 egg, beaten
3/4 cup Italian seasoned bread crumbs
12 ounces Muenster cheese, sliced
1 (10.75 ounce) can condensed cream of chicken soup
Directions
Preheat oven to 350 degrees F (175 degrees C).
Rinse chicken breasts and pat dry. Dip chicken breasts in egg, then roll in bread crumbs to coat. Lay in a 9x13 inch baking dish.
Layer cheese on top of chicken. Spread soup on top of cheese. Bake covered in preheated oven for 30 minutes. Remove cover and bake another 20 to 30 minutes more, until juices run clear.