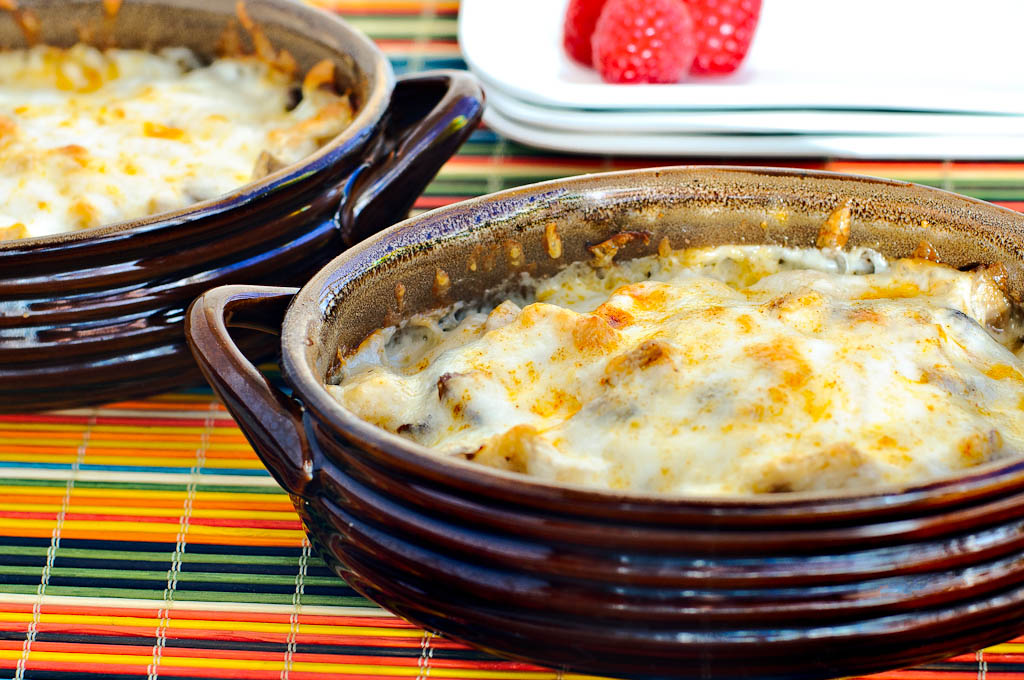 Chicken Julienne Recipes
PREP 15 mins
COOK 20 mins
READY IN 35 mins
Ingredients
Original recipe makes 4 servings
1/2 cup butter, melted
1/2 cup all-purpose flour
1 pound skinless, boneless chicken breasts, cut into strips
2 tablespoons fresh lemon juice
salt and pepper to taste
1 cup heavy cream
1/2 cup grated Parmesan cheese
1 dash paprika, for garnish
Directions
Preheat oven to 400 degrees F (200 degrees C). Lightly grease a baking dish.
Place the butter and flour in separate shallow dishes. Dredge the chicken strips first in the flour, coating evenly, and then in the butter. Place chicken in prepared baking dish. Sprinkle with lemon juice. Add salt, and pepper, to taste. Pour the heavy cream over the chicken. Sprinkle evenly with Parmesan cheese, and paprika.
Bake in preheated oven until cheese melts and cream bubbles, about 20 minutes.