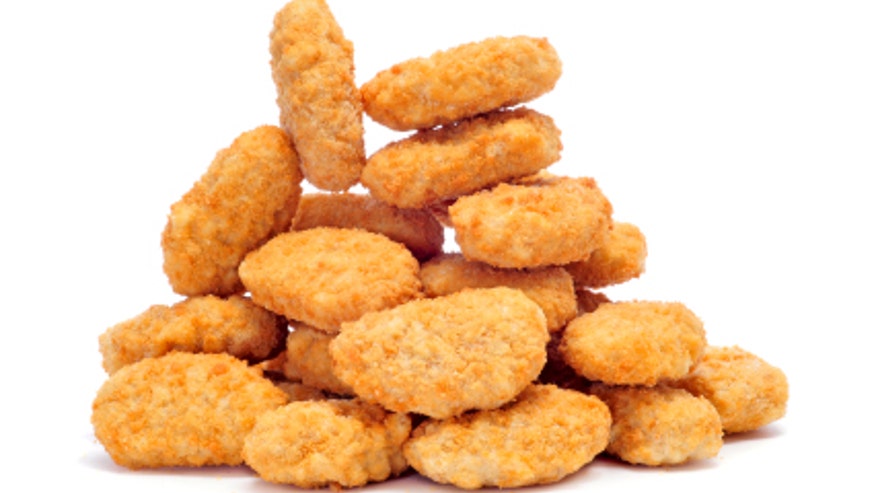 Chicken Nuggets Recipes
PREP 10 mins
COOK 20 mins
READY IN 30 mins
Ingredients
Original recipe makes 4 servings
4 skinless, boneless chicken breasts
2 cups corn oil
1 egg, beaten
1/3 cup water
1/3 cup all-purpose flour
1 1/2 tablespoons sesame seeds, toasted
1 1/2 teaspoons salt
Directions
Rinse chicken with cold water and pat dry with paper towels. Cut into 1x1x1/2 inch pieces.
Fill a deep fryer with corn oil, no more than 1/3 full. Heat to medium heat.
Place egg and water in a small bowl and mix well. Add the flour, sesame seeds and salt, stirring until a smooth batter is formed.
Dip chicken pieces in batter and drain off any excess. Add battered chicken, a few pieces at a time, to the hot oil. Fry about 4 minutes or until golden brown and done (remove chicken from oil to test). Drain on paper towels.