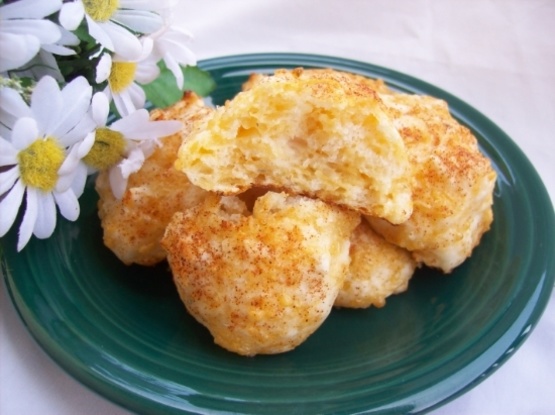 Easy Cheese and Garlic Scones Recipes
PREP 20 mins
COOK 20 mins
READY IN 40 mins
Ingredients
Original recipe makes 8 scones
2 cups self-rising flour
2 tablespoons butter
1 pinch salt
1/2 cup shredded Cheddar cheese
1 clove garlic, minced
1 cup milk
Directions
Preheat oven to 425 degrees F (220 degrees C). Lightly grease a baking sheet.
In a large bowl, sift together flour and salt. Rub in butter lightly with finger tips until mixture resembles coarse breadcrumbs. Stir in cheese and garlic. Make a well in the center of the mixture and pour in the milk, reserving 1 teaspoon for a glazing the scones. Gently mix, just until combined.
Turn out onto a lightly floured board and knead briefly and lightly. Be careful not to overwork the dough. Press out dough to form a 1 inch thick round. Cut into 8 wedges. Place on prepared tray and brush with reserved milk.
Bake in preheated oven for 10 to 20 minutes, or until light brown. Serve hot or let cool on a wire rack.