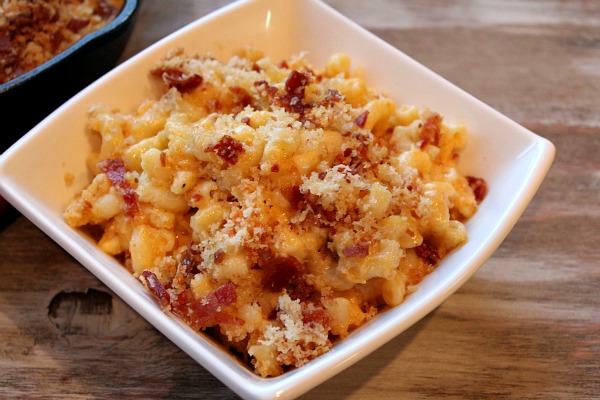 Great Mac and Cheese Recipes
PREP 15 mins
COOK 20 mins
READY IN 35 mins
Ingredients
Original recipe makes 6 servings
1/4 cup butter
1 cup chopped onion
1 1/2 tablespoons all-purpose flour
1 teaspoon salt
8 ounces macaroni
3 cups milk
1 1/2 cups shredded Cheddar cheese
Directions
Heat the butter in a skillet over medium heat. Stir in the onion; cook and stir until the onion has softened and turned translucent, about 5 minutes. Stir in flour and salt and cook, stirring constantly, for 2 minutes more.
Add milk and macaroni to saucepan, and bring to a boil. Reduce heat and cover. Simmer for 15 minutes or until pasta is tender, stirring occasionally.
Mix in cheese, and stir until cheese melts.