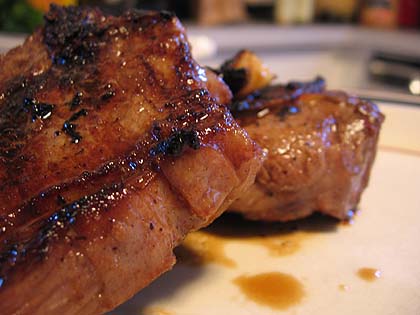 Lamb Ribs with Honey and Wine Recipes
PREP 10 mins
COOK 1 hr 10 mins
READY IN 1 hr 20 mins
Ingredients
Original recipe makes 6 servings
3 1/2 pounds lamb ribs
2 onions, chopped
2 teaspoons minced garlic
3 teaspoons honey
3 teaspoons olive oil
1/4 cup soy sauce
1 cup dry white wine
1 teaspoon ground black pepper
1 teaspoon salt
1/4 cup fresh lemon juice
1 teaspoon ground cinnamon
Directions
To Marinate: Place lamb in a 9x13 inch baking dish. In a small bowl combine the onions, garlic, honey, oil, soy sauce, wine, pepper, salt, lemon juice and cinnamon. Mix well and pour mixture all over lamb. Cover and refrigerate to marinate for 1 hour.
Preheat oven to 400 degrees F (200 degrees C).
Bake in the preheated oven for 70 minutes or until cooked through.