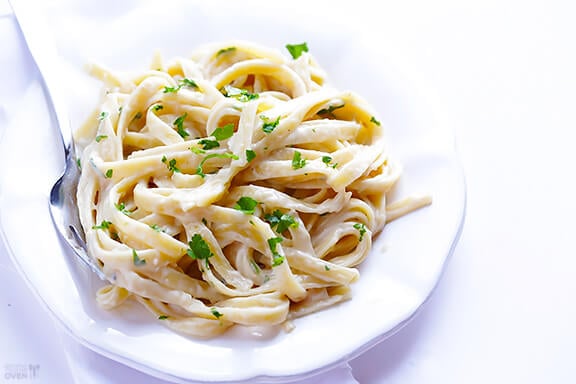 Lighter Fettuccini Alfredo Recipes
Ingredients
Original recipe makes 6 servings
12 ounces dry fettuccine pasta
1 cup nonfat milk
1/2 cup reduced fat margarine
8 ounces Neufchatel cheese, cubed
1/4 teaspoon garlic powder
1/2 teaspoon minced garlic
1/4 teaspoon onion salt
1 cup grated Parmesan cheese
Directions
In a large pot of boiling salted water cook fettuccini until al dente. Drain.
Combine milk, cubed Neufchatel cheese, butter or margarine, garlic powder, onion powder, minced garlic, and salt. Stir until smooth. Stir in grated Parmesan cheese and cook 2 to 3 minutes, or until blended.
Toss pasta with Alfredo sauce and serve warm.