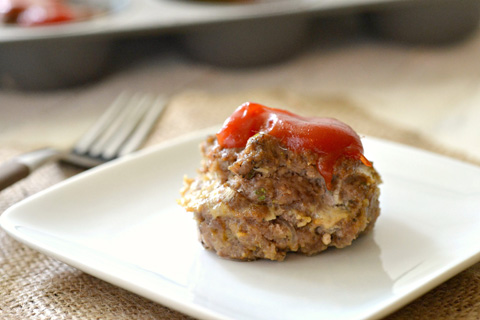 Meatloaf With A Bite Recipes
PREP 15 mins
COOK 1 hr
READY IN 1 hr 15 mins
Ingredients
Original recipe makes 4 to 6
1 pound ground beef
1 1/2 cups medium salsa
1/4 cup grated Parmesan cheese
1/4 cup shredded Monterey Jack cheese
1 egg
1 cup crushed saltine crackers
Directions
Preheat oven to 350 degrees F (175 degrees C). Grease a 9x5 inch loaf pan.
In a large bowl, mix together ground beef, salsa, cheese, egg, and cracker crumbs. Form into a loaf, and place in prepared pan.
Bake for approximately 1 hour, or until done. Internal temperature should measure at least 160 degrees F (70 degrees C), the meat should be browned through, and the juices clear.