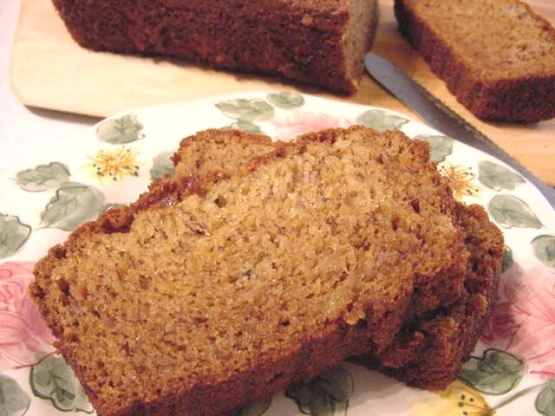 Melt In Your Mouth Pumpkin Bread Recipes
PREP 15 mins
COOK 1 hr
READY IN 1 hr 15 mins
Ingredients
Original recipe makes 2 - 9x5 inch loaves
2 cups all-purpose flour
2 cups white sugar
2 (3.5 ounce) packages instant coconut cream pudding mix
1 teaspoon baking soda
1 teaspoon salt
1 teaspoon ground cinnamon
1 1/4 cups vegetable oil
5 eggs
2 cups canned pumpkin puree
Directions
Preheat oven to 325 degrees F (165 degrees C). Lightly grease two 9x5 inch loaf pans.
In a large bowl, combine flour, sugar, pudding mix, baking soda, salt and cinnamon. Stir in the oil, eggs and pumpkin until just blended.. Stir the flour mixture into the egg mixture. Pour batter into prepared pans.
Bake in preheated oven for 1 hour, or until a toothpick inserted into center of the loaf comes out clean. Remove from oven and let stand 15 minutes, then remove from pans and cool on wire rack.