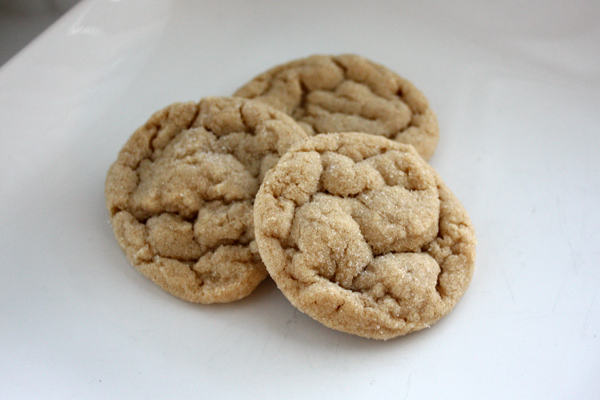 Moist and Chewy Peanut Butter Cookies Recipes
Ingredients
Original recipe makes 3 dozen
1/2 cup reduced fat margarine
1/2 cup reduced fat peanut butter
1/2 cup white sugar
3/4 cup packed brown sugar
1 egg
1 1/4 cups all-purpose flour
1/2 teaspoon baking powder
3/4 teaspoon baking soda
1 pinch salt
Directions
Mix margarine, peanut butter, sugar and egg. Stir in baking powder, baking soda, salt and flour.
Chill dough for several hours or overnight.
Roll dough into 1 1/4 inch balls. Place 3 inches apart on lightly greased baking sheet. Flatten crisscross style with a fork dipped in flour or sugar.
Bake for 10 minutes at 375 degrees F (190 degrees C).