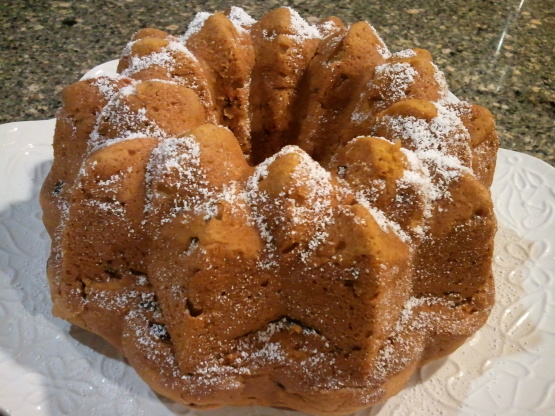 Pumpkin Cake II Recipes
Ingredients
Original recipe makes 1 tube cake
1 1/2 cups vegetable oil
2 cups white sugar
4 eggs
3 cups all-purpose flour
2 teaspoons baking soda
2 teaspoons baking powder
3 teaspoons ground cinnamon
1 teaspoon salt
2 cups solid pack pumpkin puree
1/2 cup chopped walnuts
Directions
Preheat oven to 375 degrees F (190 degrees C). Grease and flour a 10 inch tube pan. Sift together flour, soda, baking powder, cinnamon and salt. Set aside.
In a large bowl, combine oil and sugar. Add eggs one at a time and mix well. Add the flour mixture and beat until smooth. Add nuts and pumpkin and blend until smooth. Pour batter into greased 10 inch tube pan.
Bake at 375 degrees F (190 degrees C) for 1 hour or until a toothpick inserted into the center of cake comes out clean. Cool in pan for 10 minutes, then turn out onto a wire rack and finish cooling. Dust with confectioners sugar before serving.