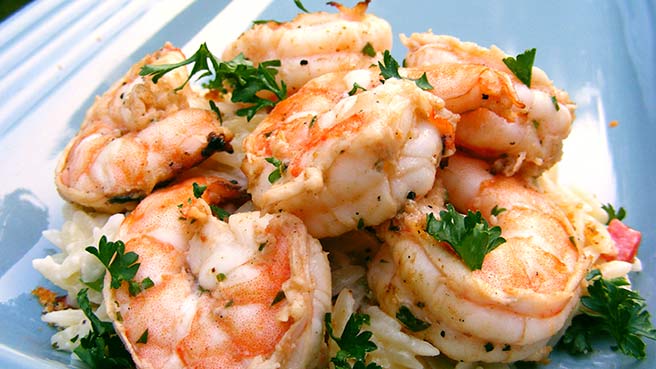 Sexy Shrimp Scampi Recipes
PREP 20 mins
COOK 15 mins
READY IN 45 mins
Ingredients
Original recipe makes 2 servings
30 medium shrimp - peeled and deveined
2 tablespoons olive oil
2 tablespoons butter, melted
2 cloves garlic, minced
1/2 teaspoon kosher salt
1/4 teaspoon ground black pepper
Directions
Preheat an oven to 350 degrees F (175 degrees C).
Toss the shrimp in a bowl with the olive oil, melted butter, garlic, salt, and pepper; set aside for 10 minutes. Arrange the shrimp in a circular pattern in a round casserole dish.
Bake in the preheated oven until the shrimp are pink and cooked through, about 15 minutes.