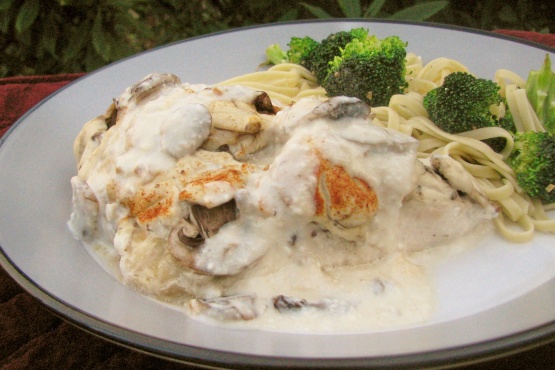 Sherry Sour Cream Chicken Recipes
Ingredients
Original recipe makes 4 servings
4 skinless, boneless chicken breasts
1 cup sour cream
1/4 cup sherry
4 tablespoons butter
1 tablespoon chopped fresh rosemary
2 tablespoons chopped fresh thyme
salt and pepper to taste
Directions
Preheat oven to 350 degrees F (175 degrees C).
In a large skillet, saute chicken in butter/margarine until browned. Remove chicken and place in a 9x13 inch baking dish.
Add sour cream and sherry to butter/margarine in skillet. Stir together until smooth. Season chicken with rosemary, thyme salt and pepper to taste. Then pour the sherry/cream mixture over the chicken. Bake in the preheated oven for 1 hour.