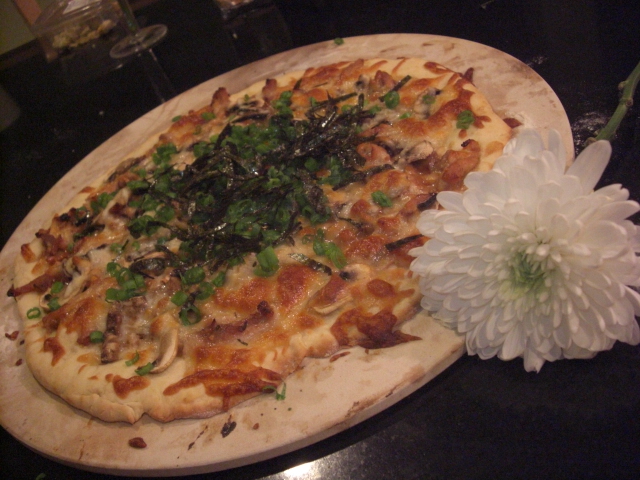 Teriyaki Chicken Pizza Recipes
PREP 30 mins
COOK 30 mins
READY IN 2 hrs
Ingredients
Original recipe makes 8 servings
1 (15 ounce) can pineapple chunks - drained with juice reserved
2 skinless, boneless chicken breast halves - cut into bite-size pieces
1 teaspoon minced garlic
2 (10 ounce) cans refrigerated pizza crust dough
1 cup teriyaki sauce
1 small sweet onions, thinly sliced
1 cup shredded Cheddar cheese
1 cup crumbled feta cheese
Directions
Combine reserved pineapple juice, chicken, and garlic in a small baking dish. Cover, and refrigerate for 1 hour.
Preheat oven to 400 degrees F (200 degrees C).
Remove chicken from pineapple. Saute chicken and garlic in a very hot pan, so that the chicken browns just slightly.
Roll out pizza dough on a 16 inch pizza pan. Bake dough for approximately 7 minutes, and then remove from oven. Brush dough with a thin layer of teriyaki sauce, then a layer of the onion, and top with Cheddar cheese. Then top with chicken, reserved pineapple chunks, and feta cheese. Bake for an additional 15 minutes, or until cheese is bubbly and slightly browned.