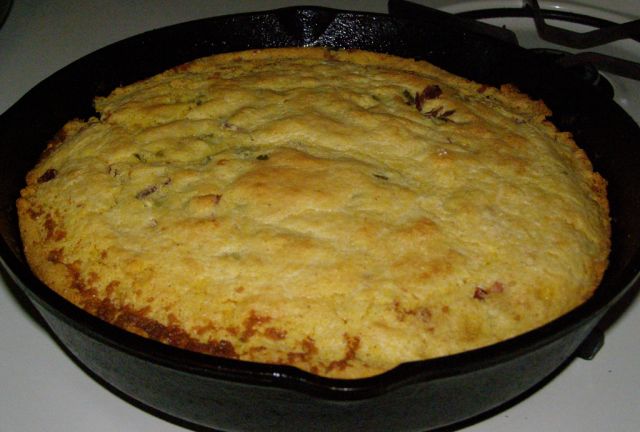 The Best Corn Bread You'll Ever Eat Recipes
PREP 5 mins
COOK 30 mins
READY IN 35 mins
Ingredients
Original recipe makes 6 to 8 servings
1 egg
1 1/3 cups milk
1/4 cup vegetable oil
2 cups self-rising corn meal mix
1 (8 ounce) can cream-style corn
1 cup sour cream
Directions
Heat oven to 425 degrees F (220 degrees C). Grease a 9 inch iron skillet.
In a large bowl, beat the egg. Add milk, oil, sour cream, cream corn, and cornmeal mix; stir until cornmeal is just dampened. Pour batter into greased skillet.
Bake for 25 to 30 minutes, or until knife inserted in center comes out clean.