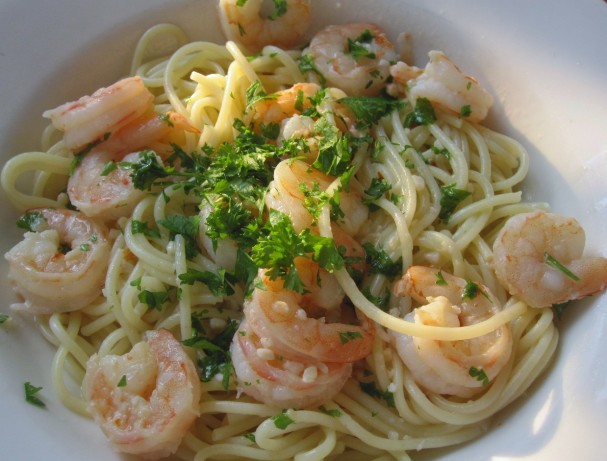 Ultimate Shrimp Scampi Recipes
PREP 25 mins
COOK 15 mins
READY IN 40 mins
Ingredients
Original recipe makes 4 servings
1 (16 ounce) package angel hair pasta
1/2 cup butter
4 cloves garlic, minced
1/2 cup minced onion
1 tablespoon chopped fresh parsley
1 teaspoon salt
1/2 teaspoon black pepper
1 dash Worcestershire sauce
1/4 cup lemon juice
1 teaspoon dry white wine
1 pound peeled and deveined medium shrimp
1/2 cup Asiago cheese, diced
1 large avocado - peeled, pitted and diced
Directions
Bring a large pot of lightly salted water to a boil over high heat. Add the angel hair pasta, and cook until al dente, 2 to 3 minutes; drain.
Melt the butter in a large skillet over medium heat. Stir in the garlic, onion, parsley, salt, pepper, Worcestershire sauce, lemon juice, and white wine. Once the mixture begins to bubble, increase the heat to medium-high, and stir in the shrimp. Cook and stir until the shrimp turn pink, and are no longer transparent in the center, about 5 minutes.
Serve the scampi over a bed of angel hair pasta, and sprinkle with Asiago cheese and avocado to serve.