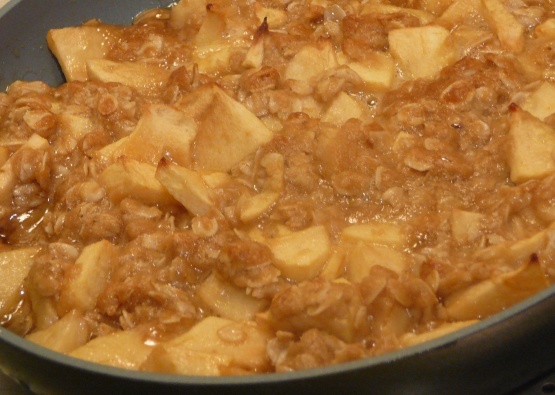 Apple Maple Crumble Pie Recipes
PREP 15 mins
COOK 35 mins
READY IN 50 mins
Ingredients
Original recipe makes 1 8x8 inch dish
5 apples - peeled, cored and sliced
2/3 cup maple syrup
1/2 cup butter
1/2 cup brown sugar
3/4 cup all-purpose flour
1 pinch salt
3/4 cup rolled oats
Directions
Preheat oven to 375 degrees F (190 degrees C).
Place the apples in an 8x8 inch baking dish. Pour the maple syrup over the apples. In a bowl, cream together the butter and brown sugar. Stir in the flour, salt and oats. Sprinkle the oat mixture over the apples.
Bake in preheated oven 35 minutes, until golden and bubbly and apples are tender.