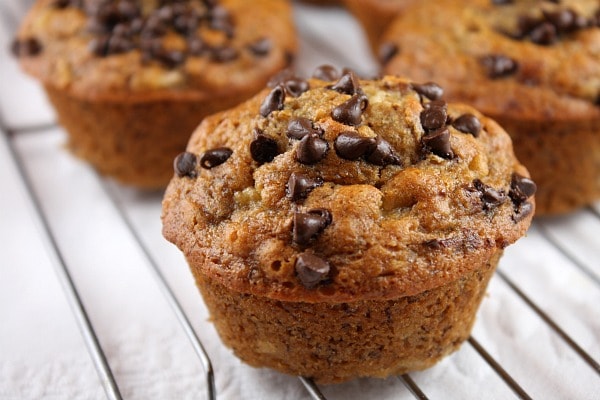 Banana Chocolate Chip Muffins Recipes
Ingredients
Original recipe makes 1 dozen muffins
2 cups all-purpose flour
1/3 cup white sugar
2 tablespoons Dutch process cocoa powder
1 tablespoon baking powder
1 cup mashed bananas
2/3 cup canola oil
1 egg, beaten
1 cup semi-sweet chocolate chips
Directions
In a large bowl combine the flour, sugar, cocoa powder and baking powder.
In another bowl, blend the bananas, oil and egg together. Add to dry ingredients, mixing just until blended. Fold in the chocolate chips. Spoon the batter into a greased muffin pan, filling three-fourths full.
Bake in a preheated 425 degree F(220 degrees C) for 15 to 20 minutes. Remove the muffins to a wire rack to cool completely.