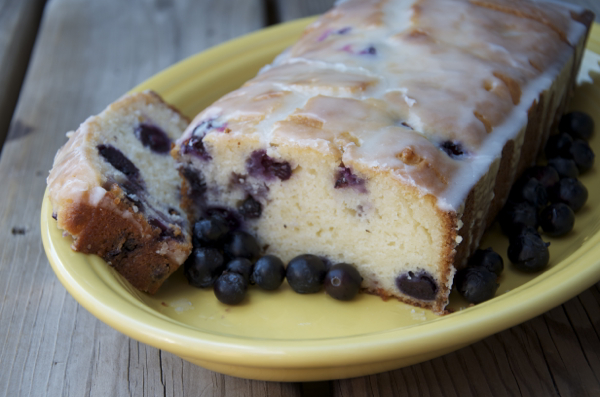 Blueberry Lemon Bread Recipes
PREP 30 mins
COOK 1 hr
READY IN 1 hr 30 mins
Ingredients
Original recipe makes 1 8x4-inch loaf pan
1/3 cup butter, melted
1 cup white sugar
1 lemon, juiced
2 eggs
1 1/2 cups all-purpose flour
1 teaspoon baking powder
1/2 teaspoon salt
1/2 cup milk
2 tablespoons lemon zest
1 cup fresh blueberries
2 tablespoons lemon juice
1/4 cup white sugar
Directions
Preheat oven to 350 degrees F (175 degrees C). Grease and flour an 8x4-inch loaf pan.
In a medium bowl, mix flour, baking powder and salt together and set aside.
In a large bowl, cream the butter and 1 cup sugar until light and fluffy. Add eggs, beating well after each addition. Mix in the juice of 1 lemon. Add the flour mixture, alternating with the milk. Fold in the lemon zest and blueberries. Pour into prepared pan.
Bake for 60 to 70 minutes, or until a toothpick inserted in the center comes out clean.
For the glaze, combine 1/4 cup sugar with 2 tablespoons lemon juice. Drizzle over bread while still warm.