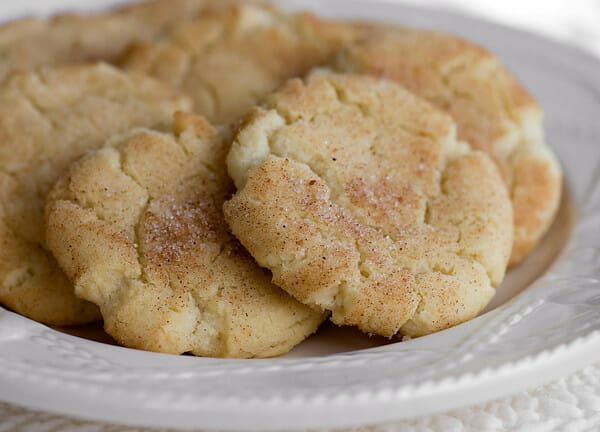 Cinnamon Sugar Cookies Recipes
PREP 25 mins
COOK 15 mins
READY IN 4 hrs 45 mins
Ingredients
Original recipe makes 5 dozen
1 1/4 cups all-purpose flour
1/4 teaspoon baking soda
1/4 teaspoon salt
1/2 cup butter
1/4 cup white sugar
3/4 cup packed light brown sugar
1 egg
1 teaspoon vanilla extract
1/2 cup white sugar
2 1/2 tablespoons ground cinnamon
Directions
Sift together the flour, baking soda, and salt; set aside. In a medium bowl, cream butter with 1/4 cup white sugar and brown sugar. Mix in egg and vanilla. Add the sifted dry ingredients, and mix until well blended. Divide dough into 3 equal portions. Roll into logs 2 inches in diameter, wrap, and refrigerate for 3 to 4 hours. These logs can be frozen for up to 6 weeks.
Preheat oven to 350 degrees F (175 degrees C). Mix 1/2 cup sugar and cinnamon on a flat plate or a piece of wax paper. Unwrap dough logs, and roll in the cinnamon mixture. Cut into 1/4 inch slices, and place 2 inches apart onto ungreased cookie sheets.
Bake 12 to 15 minutes in the preheated oven. Remove from baking sheets to cool on wire racks. Baked cookies can be kept in an airtight container for up to 2 weeks.