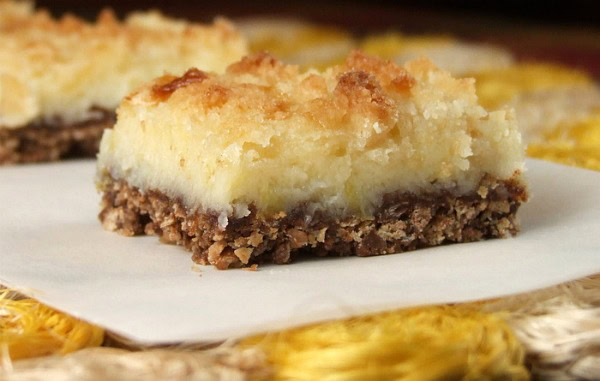 Cream Cheese Bars I Recipes
Ingredients
Original recipe makes 2 dozen
1 (18.25 ounce) package yellow cake mix
1/2 cup butter, melted
1 egg, beaten
1 (8 ounce) package cream cheese, softened
2 eggs, beaten
3 1/2 cups confectioners' sugar
Directions
Preheat oven to 350 degrees F (175 degrees C). Grease and flour a 15 x 10 inch sheet pan.
Mix together cake mix, butter or margarine, and 1 egg. Press mixture into pan.
In a small bowl, mix together cream cheese, 2 eggs, and confectioners' sugar. Pour mixture on top of cake mixture.
Bake for 15 minutes. Reduce temperature to 300 degrees F (150 degrees C), and bake for 30 to 35 minutes. Cool, and cut into squares.