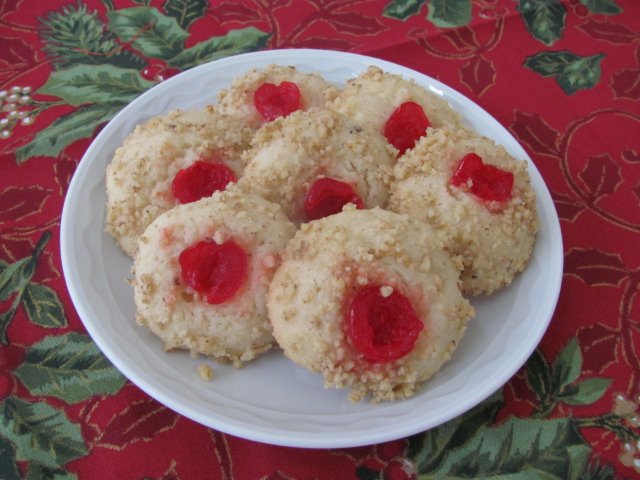 Cream Cheese Christmas Cookies Recipes
Ingredients
Original recipe makes 60 servings
1 cup butter, softened
1 (8 ounce) package cream cheese
1 cup white sugar
1/2 teaspoon vanilla extract
2 1/2 cups all-purpose flour
1/2 teaspoon salt
1/2 cup chopped pecans
1/2 cup green sugar crystals
1/2 cup red sugar crystals
1 cup pecan halves
Directions
Cream together the butter and cream cheese. Add sugar and vanilla; beat until light and fluffy.
Combine the flour and salt; gradually add to creamed mixture, beating until well blended. Stir in chopped pecans. Cover bowl with plastic wrap and refrigerate for 15 minutes.
On four sheets of aluminum foil, shape dough into four 6 inch rolls, 1 1/2 inches in diameter. Wrap each roll tightly in foil and refrigerate over night.
Preheat oven to 325 degrees F (165 degrees C). Line cookie sheets with foil. Remove rolls of dough from refrigerator one at a time. Coat each roll with red or green sugar crystals; cut dough into 1/4 inch slices.
Place on prepared cookie sheets; top each cookie with a pecan half. Bake for 15 to 18 minutes or until bottom of cookie is lightly browned when lifted.