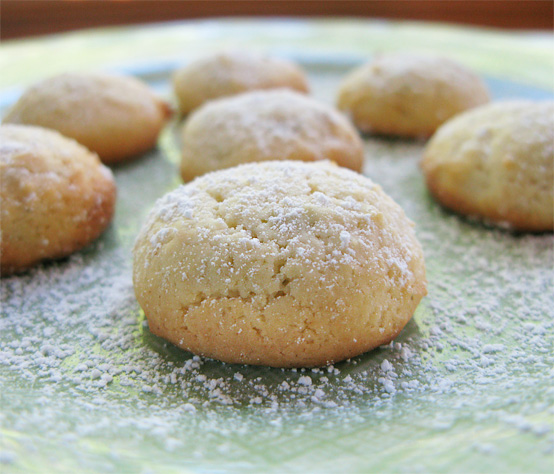 Key Lime Cookies I Recipes
PREP 20 mins
COOK 10 mins
READY IN 50 mins
Ingredients
Original recipe makes 3 dozen
1/2 cup butter
1 cup white sugar
1 egg
1 egg yolk
1 1/2 cups all-purpose flour
1 teaspoon baking powder
1/2 teaspoon salt
1/4 cup fresh lime juice
1 1/2 teaspoons grated lime zest
1/2 cup confectioners' sugar for decoration
Directions
Preheat oven to 350 degrees F (175 degrees C). Grease cookie sheets.
In a large bowl, cream butter, sugar, egg, and egg yolk until smooth. Stir in lime juice and lime zest. Combine the flour, baking powder, and salt; blend into the creamed mixture. Form dough into 1/2 inch balls, and arrange on the prepared cookie sheet.
Bake 8 to 10 minutes in the preheated oven, or until lightly browned. Cool on wire racks. Sift confectioners' sugar over cookies while still warm.