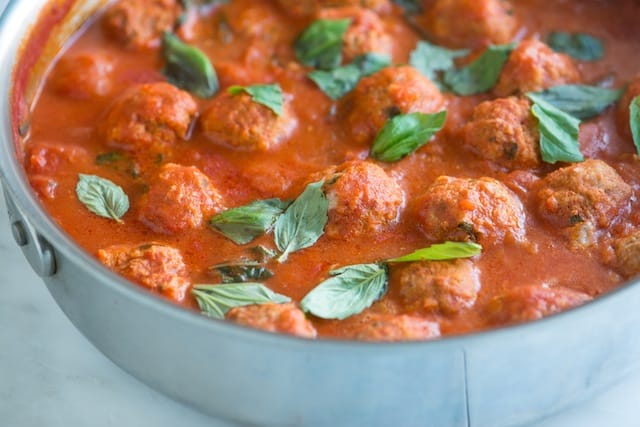 Tasty Baked Meatballs Recipes
PREP 15 mins
COOK 30 mins
READY IN 45 mins
Ingredients
Original recipe makes 36 meatballs
3 pounds ground beef
1 1/2 cups Italian-seasoned dry bread crumbs
1 (10.5 ounce) can cream of mushroom soup
3 eggs, lightly beaten
1/4 cup grated Parmesan cheese
1 (1 ounce) package dry onion soup mix
Directions
Preheat an oven to 350 degrees F (175 degrees C). Line two baking sheets with aluminum foil and lightly grease.
Mix together the ground beef, bread crumbs, cream of mushroom soup, eggs, Parmesan cheese, and onion soup mix. Shape the mixture into balls about the size of a golf ball. Arrange on the prepared baking sheets.
Bake in the preheated oven until no longer pink in the center, about 30 minutes. An instant-read thermometer inserted into the center should read at least 160 degrees F (70 degrees C).